At Sizwe, we are committed to driving digital transformation. As a leading South African Information and Communication Technologies (ICT) solutions provider, we know what it takes to effectively futureproof your business. And our customer-centric approach means we tailor a digital solution to your specific needs.
Their expertise spans a range of disciplines, technologies, and industries, so whatever your ICT needs, we can assist. At Sizwe, we take on the challenges of automation so you can thrive in the digital age without disruption.
Since starting out as Sizwe Business Networking more than two decades ago, we have forged a path as a leading ICT solutions provider. This has been achieved by working closely with our clients to customise innovative ICT-based business technology.
Our services are strategically aligned, cost-effective, and constantly optimised so that our ever-growing client base benefits from real results. This means navigating evolving digital expectations by leveraging emerging technology.
We have an impeccable track record based on reliability, consistency, and our relentless pursuit to drive customer success in the digital age.
Converged Connectivity and Infrastructure Solutions
We provide an all-in-one ICT solution for a user-friendly experience. Our CCIS solutions offer you a comprehensive system in a pre-configured package. This unified approach overcomes potential compatibility issues, simplifies system management and provides you with an optimised network solution.
Innovative Enterprise Services and Solutions
The Sizwe team provides end-to-end digital solutions that improve the way you do business. Through such innovative technology, you're able to explore new markets, improve outdated business practices and become part of the digital future, today. Unleash your business potential and with effective automation and software support.
When it comes to technological advancements in ICT, hosting solutions are key. Sizwe is at the forefront of hosting services, whether you're looking for cloud-based or managed hosted services.
Sizwe IoT Connect Anything
Technological devices are able to communicate and exchange data over the internet, facilitating more streamlined work operations and daily life. IoT is expected to increase rapidly in the next few years, and Sizwe is ready to guide your business in the right direction.
We keep you protected from any current or future cybersecurity threats with the most sophisticated software available. We secure your industrial control systems using Cisco Cyber Vision. This has been specifically developed for operational technology (OT) and information technology (IT) teams to work harmoniously, allowing for production continuity, resilience and safety.
We are committed to maintaining and improving the high standards set by the International Organisation for Standardisation (ISO). Our certifications are indicative of our team's qualifications, knowledge, and unparalleled expertise across diverse partners, technologies, and industries.
Our ISO certifications include:
Our Accreditations and Memberships
Our investment in top-level accreditations is assurance that you are benefitting from an exceptional client experience and unrivalled competitive advantage.
African Professional Staffing Organisation (APSO)
As an accredited APSO member, we are bound to a set of stringent criteria. This includes legal compliance and operational practice in accordance with the APSO's Code of Ethics and Codes of Professional Practice. The code aims to uplift and maintain a professional image for the labour recruitment industry.
Private Employment Agency (PEA)
This is a certificate issued to recruitment companies by the Department of Labour.
We are motivated to strengthening the South African economy by assisting businesses in meeting 4IR requirements. Our Proudly South African membership is an endorsement of our ongoing commitment to local procurement.
At Sizwe, our service ethos defines our culture. We constantly strive to cement our position as South Africa's preferred ICT solutions provider. But how do we do this? Our transparent approach means you know you're always receiving quality service, with accountability a cornerstone that ensures we always get it right. We take the time to fully understand your technological needs and then assist you in applying your fit-for-purpose ICT solutions.
We continuously work to improve the quality of all our services by investing in our people and innovative technology. Through strategic partnerships, we're able to put our customer-centric approach into action.
Empowerment and Skills' Development
The future of South Africa depends on the empowerment of local entrepreneurs. It's that simple. We need to equip our passionate youth with the skills to establish, sustain and grow their businesses to facilitate job creation. That's why, at Sizwe, our SMME Development Programme provides continuous training and mentorship to black-owned SMMEs nationwide. We can only grow if we grow together.
Sizwe is committed to advancing South Africa and its people. That is why for us, a job is never just a job. By implementing ICT solutions, we're enabling South Africa to achieve measurable progress and realise a digital future. The work we do is testament to our commitment to the success of our country.
Our qualified, committed and dynamic workforce is made up of experts in the field. Forming a series of high-performing teams, each one constantly delivers on every project, finding innovative solutions to futureproof business. Our inclusive ethos supports and empowers our teams with the skills to meet the digital age. We truly believe that the success of Sizwe is the sum of our team's efforts. Without these incredible individuals, we wouldn't be the ICT industry leader we are today.
We tailor every service around the client, from design through to implementation. And because we partner with our clients, we enjoy long-term, valued relations that benefit all parties. Our comprehensive portfolio includes advisory, implementation, management and monitoring services aligned to our clients' individual needs.
Our reputation is dependent on the quality of services and solutions we provide. That's why we always deliver on time, within budget and beyond expectation. By adapting to the ever-changing world of ICT, we are able to deliver award-winning services. Our team conducts all operations with uncompromising integrity, professionalism and care. And because we take a proactive approach to service delivery, clients can be assured that every aspect has been considered. From occupational health and safety through to environmental safeguarding – we have you covered.
We continue to set demanding targets, take tough decisions and considered risks in our quest to find the most innovative services and solutions. We leverage emerging technologies and build with speed and precision. This approach allows us reinvent our clients' IT portfolios, enabling them to meet all future business requirements.
Through our honest, transparent dealings centred on accountability, we continue to earn our clients' valued trust. We take this responsibility seriously. Being entrusted with our clients' critical data and systems requires constant vigilance and care. That's why we use only leading technologies and employ expert technicians for complete peace of mind.
Our Leadership
Under the leadership of our Executive Chairman, Dr Vukile Charles Mehana, the exco manages all company operations. Each team member is assigned a specific leadership role in the business while also working as a collective to achieve our strategy and purpose.
Board of Directors
Our board is committed to representing our shareholders and protecting the interests of Sizwe. Underpinned by our strong corporate governance practices, the board understands that Sizwe has the right people and a winning strategy for future growth.
Dr Vukile Charles Mehana was appointed as the Executive Chairman in July 2021. Prior to that he held the position of Chief Executive Officer from March 2019 until June 2021 and Non Executive Chairman of the Board from 2013 to 2019.
Dr Vukile Charles Mehana
Executive Chairman and Board Member since 2013
Altus is a strong leader and goal-directed professional with broad- and in-depth experience within the finance and business environment. He is a highly numerate, strategic and analytical thinker with strong logical reasoning, able to make effective decisions under pressure, and builds solid relationships with clients.
Altus Stoop
Executive Director and Board Member since July 2021
Mr Howard Plaatjes is the Chief Executive Officer for AYO and Non-Executive Director of Sizwe Africa IT Group. He is a senior transformation and business performance turnaround executive for over 25 years with experience in Southern Africa and a strong network of contacts within the region
Howard Plaatjes
Non-Executive Director and Board member since May 2019
Non-Executive Director and Board member since May 2019. Vanessa is the corporate affairs director at AYO responsible for corporate affairs, human resources, regulatory compliance, corporate social investment and group communication.
Vanessa Govender
Non-Executive Director and Board member since May 2019
Non-Executive Director since July 2020. Ms. Mafu joined Mustek Limited Group in 2014 to lead and establish the Internal Audit Department. She has a breadth of experience gained from various senior internal auditor roles held in a range of industries, locally and internationally. Ms. Mafu has also held a role as Financial Manager.
Ayanda Nolwazi Mafu
Non-Executive Director and Board member since May 2019
Mr Tatenda Bundo is the Chief Financial officer at AYO Technology Solutions Limited. He has extensive experience in financial management, risk management, corporate finance and operations review, ICT, procurement, systems review and also dealing with JSE regulations. Mr Bundo contributes greatly to the efficiency and accuracy of financial reporting as well as systems and operations reviews.
Isaiah Tatenda Bundo
Non-Executive Director and Board member since May 2019
Dr Mehana was appointed as Executive Chairman in July 2021.
Prior to that he held the position he held the position of Chief Executive Officer from March 2019 until June 2021 and served as Non-Executive Chairman of the Board from 2013 to 2019.
Dr Vukile Charles Mehana
Executive: Chairman
Avhaathu is the Chief Revenue Officer since May 2021.
With 19 years' experience in sales, marketing, and enterprise development and leading diverse high-performance teams, Avhaathu is focused on shaping the Company's overall revenue generation streams and sales function.
Avhaathu Rathogwa
Executive: Chief Revenue Officer
Altus serves as Chief Operating Officer with effect from July 2021. Previously he held the position of Executive: Finance and HR. He joined Sizwe in 2014 as Group Finance Manager and he took over the HR portfolio in January 2020.
Altus Stoop
Executive: Chief Operating Officer
Aadiel joined Sizwe as Executive: Innovative Enterprise Services and Solutions in May 2021.Aadiel has more than 32 years' extensive experience in ICT and Telecoms, across diverse verticals.
Aadiel Ayob
Executive: Innovative Enterprise Services and Solutions
Tasneem was appointed as Executive: Converged Connectivity and Infrastructure Solutions in May 2021. She joined Sizwe in 2018 and has since held various senior roles.
Tasneem van Wyk
Executive: Converged Connectivity and Infrastructure Solutions
Bongi began working for Sizwe in 2011 as an Independent Marketing Consultant. In August 2013, she was appointed as Executive: Corporate Services.
Bongi Radebe
Executive: Corporate Services
Itumeleng Mochocho is Executive: Technology Partnerships since July 2021Previously he held the position of Executive – Unified Network Solutions. In 2012, he joined Sizwe as an Account Manager, in 2014 he was appointed as Executive: Technology Partnerships.
Itumeleng Mochocho
Executive: Technology Partnerships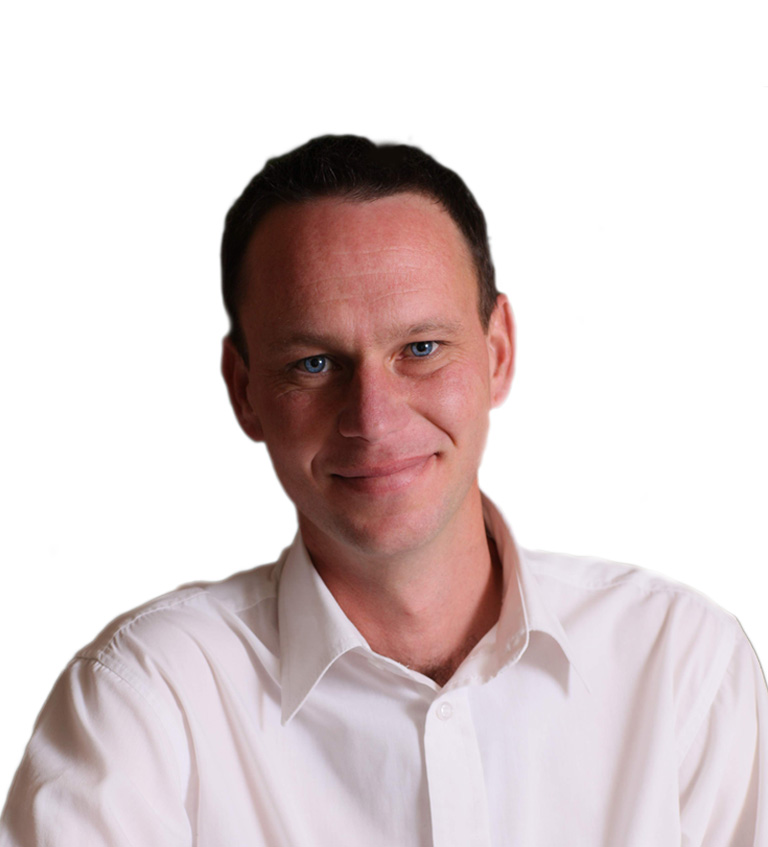 Rudi is Executive: Service Delivery, since July 2021. Previously he held the position of Executive: Fibre and Facilities Management. He joined Sizwe in 2002 as Project Manager for ICT projects, specialising in SAPS Solutions.
Rudi Fourie
Executive: Service Delivery
We know your sector
Our team of B2B professionals has extensive experience in providing ICT solutions across various industries. We're able to provide in-depth industry knowledge and a wealth of expertise to futureproof your business and resolve any ICT challenges. Contact our industry experts to find out how we can help you.
Industry regulations demand quality, compliance and safety throughout the food production chain. Our data-driven IT solutions help agri-businesses with improved decision-making. This informs best practice and improves environmental performance. Through innovative technology, we help agricultural industries work more efficiently and sustainably.
We are on hand to assist students, teachers and faculty staff in benefitting from digital transformation. With our ICT technology, students can register and enrol through mobile or web applications. This gives them immediate access to a wealth of learning materials. And, by tracking individual progress, online learning is made simpler and more effective.
Modern financial management relies on an ever-changing digital landscape that leverages innovative technology. Sizwe implements blockchain and AI (artificial intelligence) solutions – among many others – for the financial sector.
Modern medicine requires technological input to improve the quality of patient care and deal with increasing demands in this sector. Sizwe has proven ICT expertise to assist healthcare providers in delivering personalised, efficient and informed healthcare for a better patient experience.
By implementing end-to-end ICT solutions, manufacturers are able to boost productivity. This is done by improving the ability to adapt to fluctuating supply and demand; streamlining process; identifying new markets; and lowering costs overall.
We can empower the mining industry with smart automation through AI and IoT (internet of things) solutions. These data-driven processes improve mineral extraction and safety while minimising environmental impact.
To thrive in a 4IR future, retailers are turning to us for cutting-edge technologies. AI, AR (augmented reality) and VR (virtual reality) improve the customer experience while benefitting retailers. Using data analytics and machine learning, retailers can make informed business decisions to navigate a changing landscape. Our ICT solutions provide omnichannel shopping and delivery options so customers can access products anytime, anywhere.
Digitisation is having a major impact on the transport and logistics industry. We're able to connect your operations to the latest technologies for access to real-time data. This improves processes and efficiency, assists in managing networks and provides better services overall.
Accelerating technological advancement has brought about the 4IR – and we're here to ensure South Africa isn't left behind! Sizwe brings the insight and experience to deliver digital end-to-end solutions for public sector organisations. The means smarter operations and improved services for South Africa's people.
Dr Vukile Charles Mehana
Executive Chairman and Board Member since 2013
Dr Vukile Charles Mehana was appointed as the Executive Chairman in July 2021. Prior to that he held the position of Chief Executive Officer from March 2019 until June 2021 and Non Executive Chairman of the Board from 2013 to 2019.